GENIE – kvalitet po dizajnu
Nove performanse "Quality By Design"
GENIE – kvalitet po dizajnu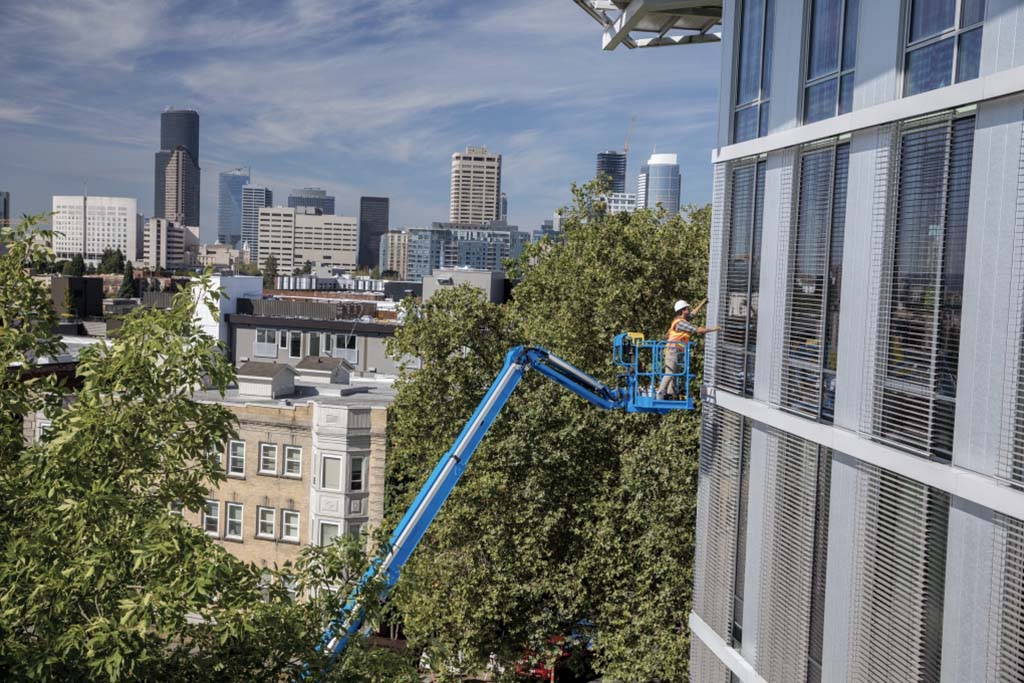 Od prve dizalice materijala sa komprimiranim zrakom 1966. godine koja je pokrenula industriju, do modernih mašina koje izlaze iz naših tvornica danas, Genie® je bio vodeće ime u mobilnim podiznim radnim platformama (MEWP). Više od 50 godina, ključ našeg uspjeha je nepokolebljiva posvećenost našim klijentima i fokus na visokokvalitetna, dobro osmišljena rješenja i stručnu podršku za vrhunsko iskustvo s kraja na kraj.
Prošle godine, kako bismo bolje odrazili ono što naši kupci i industrija MEWP trebaju od nas, ažurirali smo naše obećanje o brendu sa "Taking you Higher" na "Quality By Design". Quality By Design – ovo novo obećanje Genie brenda odražava našu historiju i predanost pružanju visokokvalitetnih, dobro osmišljenih rješenja za vrhunsku produktivnost gradilišta, te nas vodi u našu budućnost, odražavajući naš fokus na proizvodnju proizvoda koji su isplativi i imaju smisla za poslovanje, posjedovanje i upravljanje.
That commitment extends across everything we do — from our products and services, to our sales and support, and everything in between.
Our commitment to Quality By Design is embedded in our new product development process. Genie designers and engineers are focused on creating equipment that's easy to use, simple to maintain, reliable, robust enough to handle even the toughest jobsite needs, and cost-effective to own.
Quality By Design is also integral to our manufacturing processes as we work to ensure that every machine bearing the Genie brand is high quality and delivered free of issues and defects. And, Quality By Design is embedded in our service and support because we know that when issues do arise, our customers and equipment operators rely on our quality care to resolve the problem quickly, the first time.
While this commitment to quality is important to our customers and end users, it's also important to our team members, which is why Quality By Design also is internal promise. It is an internal commitment to supporting our team members with opportunities to grow and develop their careers, and to implementing modern process and systems that allow our team members to be productive so they can deliver on their commitments. Because we understand that for more than 50 years, Genie team members have fueled the culture that has driven our success.
So, while we're updating our brand promise and marketing materials, what hasn't changed is our steadfast commitment to listening to our customers, and supporting their businesses needs with high-quality solutions that solve real-world problems on jobsites around the world.